How to protect your pet's health during lockdown
With the UK's coronavirus lockdown now into its second month, by now the impact is no doubt being felt by everyone, including your pets.
With their usual social or wellbeing activities limited, here are some steps you can take to look after your pet's health and wellbeing during this time.
Dental health
With many physical vets limited to only essential appointments, it's important to protect your pet's dental health and hygiene right now. Using a toothbrush and toothpaste on your dog or cat can prevent gum disease, tooth decay and bad breath. There are a wide range of dental products available online, such as dental chews, powders and treats which strengthen gums and maintain good all round oral health. Make this a part of their daily routine during lockdown, just like it is for us.
Products they'll love
Diet, nutrition and digestive health
Try to keep any dietary changes to a minimum, unless you have to because of product shortages. Not only can this be disruptive to their routine, but it can have negative health consequences too, especially for pets on specially formulated diets. Before changing their diet it's always important to consult your vet first.
If your pet is getting fewer walks or less exercise during the lockdown, their diet may need to change to prevent weight gain. Slow feeders and food puzzles or dispensers are one way to aid digestion and give some extra physical and mental exercise.
Although it may be tempting to give treats as compensation for missed walks, this could lead to bad habits forming and may have negative long-term health consequences for your animal. The same goes for non-toxic leftovers, which they may be getting more of in a busier household.
Maintaining good urinary tract health is always important for your pet as well, and a specially formulated diet may be advisable – again, please always speak to your vet first.
If you do have to change your pet's diet, there are a number of products available to help with the transition, to settle associated stomach problems or to reduce stress.
Products they'll love
See our Digestion range in 'Shop By Pet' for Cats and Dogs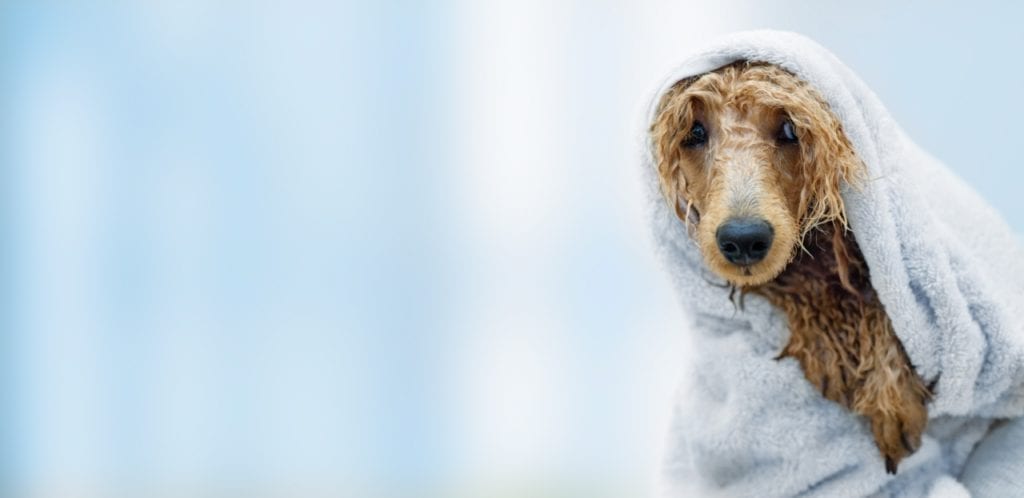 Grooming health
With a trip to the grooming parlour no longer an option, it falls to you to take on the role of cleaner, back scrubber (and stylist) for your pet. The three most important areas for attention are bathing, cleaning of the ears and eyes and nail clipping.
If your pet doesn't enjoy it, you'll have a difficult job getting it done, so try to keep the atmosphere calm and combine the process with play time; whatever works for you and your furry friend. They should love all the extra attention!
Products they'll love
Pet hygiene
You should always maintain good hygiene practices around your pet, including washing your hands thoroughly with soap and warm water. You should wash your hands frequently, especially before and after leaving the house and handling or feeding pets. It's also sensible to avoid letting your pet lick your face or share your food.
Longer periods inside may put added pressure on your pets hygiene too. If you don't have a garden or can't let your pet outside as often as you would normally do because of restrictions or self-isolation, you may need to consider using puppy pads or kennel liners too.
Mental health and stimulation
This can be a stressful period for your pets. Regular routines may be disrupted, they may not be seeing the same faces and having more people indoors day after day is likely to create a different atmosphere. Be mindful of this, and take steps to reduce the risk of anxiety.
Give them space when they need it and try to keep their daily routine undisturbed wherever possible. Try some calming music (check out the pet playlists on Spotify) or you could consider one of the many effective calming and soothing products out there on the market.
Mental stimulation is just as important for your pet as physical activity. Try a stuff-able toy to keep them occupied during longer periods indoors.
Products they'll love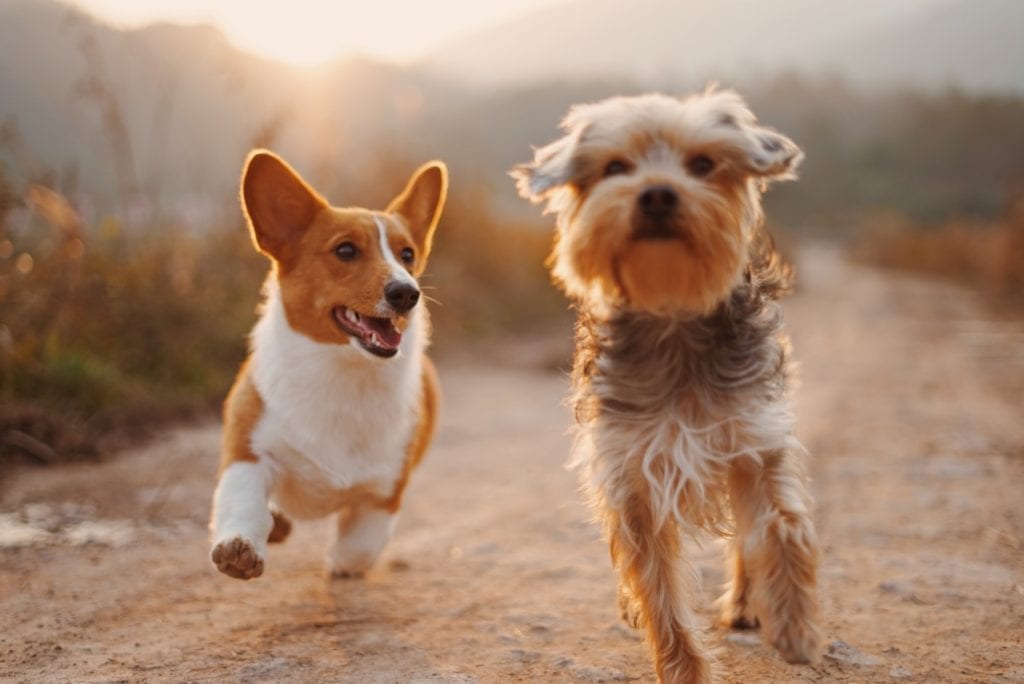 Physical health
Going out
Being cooped up all day is no good for anyone, including your pet. The Government guidelines say that it's OK to leave the house once a day for daily exercise – that includes dog walking – even if you're self isolating, so long as you follow social distancing rules.
Stay at least two metres away from other people (or pets) at all times. To help you do this, avoid popular dog-walking spots or times of the day when it's more likely to be busy, and always keep your dog on a lead.
Their favourite or usual route might no longer be an option during the lockdown – especially if you usually travel some way to get there. If this is the case, try to see it as a positive and an opportunity for your pet to discover a new place that may be closer to your home.
If you have a garden, let your pet outside as much as possible to give them regular activity throughout the day. As always, maintain good hand hygiene after feeding and handling your pet, or when cleaning out litter trays and disposing of their waste.
Staying in
If your pet is currently stuck indoors for longer periods than they're used to, they may get restless without the excitement of their regular walks. If you have the time and space to do so, get creative with them. Build dens for your pet, play hide and seek, build an obstacle course or lay a treasure hunt by hiding treats around the house.
Try a classic game with them like tug or fetch, or have some fun training them to teach them some new tricks. These, along with the many interactive toys available to buy online, can all be excellent ways to give them some physical and mental stimulation without needing to go outside.
Visiting your vet during lockdown
Please do not take your pet to a vet practice unannounced and please be patient and bear with your vet as they work to follow government guidance. It's best to call your vet in the first instance – they will then advise you on the best course of action depending on your situation.
Please be aware that most vet practices will be operating differently to protect their staff, you and your pets. These may range from limiting patient numbers inside, to 'drive-through' appointments where your vet comes out to your car.
Looking after other pets
Throughout this period, spare a thought for the many pet charities and rescue centres who will be struggling with shop and centre closures, staff absence and a fall in donations and fundraising. If you can, please support them however possible through this time too so they can continue to help pets who need it most.
Let's socialise through lockdown
How have you and your furry friends been getting through lockdown so far? Tell us about it and share your best pet pictures on Facebook, Instagram or Twitter.
Please stay safe, look after yourselves and your pets,
Thank you from The PharmPet Co Team